India's 1st Practical Digital Marketing Training Institute
Join Digital Trainee for Performance Driven Practical Digital Marketing Course.
Online & Classroom Available*
Performance Driven Practical Digital Marketing Course In Pune
Our Success Training Method
What Sourav Ganguly Sir Says About Digital Trainee?
Our Placement Companies...
We Provide 100% Placement Support To Our Students After Completing Best Digital Marketing Course In Pune With Placement
Master digital marketing tools like...
Make Complex Things Easier Or Analyze Your Competitors Strategy By Mastering 50+ Digital Marketing Tools (Free & Paid)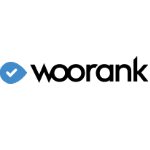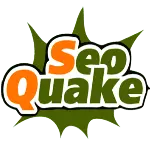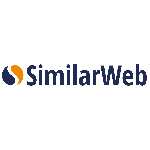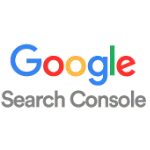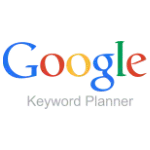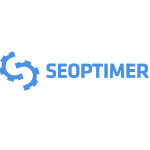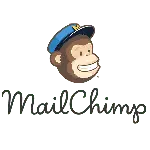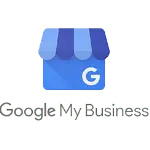 Digital Marketing Courses in Pune Content Details [Updated 2023]...
Our Industry Expert Trainer
Digital Trainee wouldn't be what it is without the incredible hard work and love of our employees as what differentiates us from our competitors is our dedicated team. Energetic, result oriented and passionate about their work; our team has it all what takes to make our company number one not only in Pune but also in India. Our days at Digital Trainee are filled not only with extensive work and deadlines but we also make time for birthday celebration of our colleagues and even some fun activities. Our employees come to work daily with only one vision in their mind i.e. to be number 1 practical digital marketing institute in the world.
SHANKAR D

DIGITAL MARKETING MANAGER

NEHAL V

DIGITAL MARKETING TRAINER MANAGER

OMKAR P

TEAM LEAD DIGITAL MARKETING TRAINER

NEHA B

SR. DIGITAL MARKETING TRAINER
AKSHAY J

SR. DIGITAL MARKETING TRAINER

CHETASHRI A

SR. DIGITAL MARKETING TRAINER

RICHA G

DIGITAL MARKETING TRAINER

AMITA K

DIGITAL MARKETING TRAINER
ANUJA A

DIGITAL MARKETING TRAINER

SUNITA S

DIGITAL MARKETING TRAINER
Digital Trainee has till date trained over 8000+ candidates in Digital Marketing. We are glad to inform that they are currently holding responsible positions in some of the leading companies in India.
Rutuja Pise
A few months ago I have decided to make my career in digital marketing. Then I joined the digital trainee institute. As a digital marketing student, I had the privilege of learning with the digital trainee. We had Mrs. Anuja Ambekar as our instructor who has deep understanding of the industry and provided us with the tools and knowledge needed to succeed. The digital trainee team was always available for questions and provided helpful feedback. I'm now confident in my ability to use digital marketing to reach.
Pooja Rajaput
Hii everyone my name is Pooja Rajput and Recently, I completed my digital marketing course as a digital Trainee. And the credit goes to Anuja Ambekar ma'am my Trainer and his way of teaching is so easily understandable. She has great knowledge of Google Ads, SEO, Email Marketing, and more...His life experiences and case studies have helped us understand the difference between in-class training and practical life issues better. As Digital Trainee I have gained Theoretical & Practical knowledge. I will highly suggest Digital Trainee to every digital marketing aspirant.
Aniket Achrekar
Digital Trainee is the best practical-based digital marketing course in Pune. I'm very happy with the course under the training of Mr. Shubham Masker. He made sure that everything should be practically applied and taught. Shubham sir also shares his experience with clients. My experience with Digital Trainee was good. I strongly recommend digital trainees who want to learn practically based Digital Marketing in Pune.
Omkar Mangelkar
The digital trainee is one of the best digital marketing courses as par my parlance. The course provided me with the essential skills and knowle dge needed to enter the digital marketing field. all the staff members are highly qualified sp.. my trainer Anuja Ambekar mam is highly qualified and very cooperative regarding education query is a concern all staff is kind and humble in nature. our coordinator was also very helpful. my recommendation is to get admission here 100 %. This placement session was very helpful and informative. We got a lot of useful information from knowledgeable speakers. The information that was presented was simple to comprehend, and the session was interactive. Overall, this placement session was excellent, and I'm thankful for the chance to learn more about the job market. Thank you.
Atharva Mhaswade
I joined Digital Trainee to learn details in digital marketing and I have completed the Digital Marketing course with Digital Trainee and I am way happier with the results. Our instructor was Anuja Ambekar Mam, who is extremely knowledgeable, engaging, and invested in our success. She provided us with tangible strategies that will work in this field. I'm now confident in my ability to use digital marketing to reach my goals and I couldn't have done it without the help of Anuja mam and the digital trainee. Thank you so much Anuja mam for all your support. Also, there was an informative session about placements. Vivek sir and Neha mam helped us solve our doubts regarding that and got detailed information about jobs and placement cells. Thanks to Vivek sir and Neha mam.
Sadaf Sarang
Digital Trainee is the best learning experience I have had throughout my learning journey! The training was excellent with good interaction, Knowledge sharing is good & Recording facility is excellent for revising. The course was practical and informative. Had a great Knowledge able Experience as Digital Trainee Which Has highly professional, friendly, and incredibly motivating tutors. Nehal ma'am As a trainer is The best Trainer I had come across in my life. She helps us whenever we get stuck anywhere in d middle of d topic n tries to solve our problems n she wants every student to reach out on d same topics. she handles our queries patiently...The best teacher N guide Thanks For Ur guidance N support. I'll Always Wish To Have a trainer Like u...Even the placement team where really Great & helpful in searching For the companies & Updating With The Same And The Mock Interview Really helped Us N Boost Our Confidence To Answer Any Interview.....Do Join Digital Trainee For The Best practical Course In Digital Marketing.
Anuj Sabne
It's a pleasure to share my experience of a digital trainee course about digital marketing which I attended in Pune an offline course. My course trainer Shubham Maskar sir taught us all the minute details of creating a website from scratch to promote our product on social media platforms and optimizing the website according to google regulations which are skills to rank one website on google through the white hat technique.It's a 1st kind of course which is 100% practical in nature and implements all skills which are taught here. I have gained confidence after pursuing this course under my mentor as he has a unique set of skills to teach us in a simple manner which made this course easier to grasp.
Amruta Wakchaure
Hi, I am Amruta Wakchaure I have Joined India's first Practical digital marketing course in Pune at Digital Trainee. Under the guidance of our Trainer Mr.Shubham Maskar Sir. I have gained a great deal of exposure to the Various modules. would like to thank Mr. Shubham Maskar And Digital Trainee for all their support and the quality of training you provided. Due to the training and resources provided, I can learn the most useful aspects of digital marketing. the course was informative, which helped me in understanding the various concepts and strategies that are used in digital marketing. Greatest Thanks to my trainer Mr, Shubham sir His insight and experience have made a genuinely positive impact on us. He has an outstanding knowledge of digital marketing and he is always willing to share that knowledge. And his experience with others made us inspiring. I am very satisfied with this course.Thank you Digital Trainee
Pranit Kamble
I had just completed my MBA in Marketing & I was looking for a job. So when I was exploring marketing-related fields I came across digital marketing. When I searched for classes, I found Digital Trainee, and after going through their website and reading reviews and testimonials, I decided to join the class. It was all practical-based learning and with the help of trainer Mr. Shubham Maskar, we gained quality knowledge. I thank Digital Trainee for providing such quality education and making us ready for our future endeavors. I can say Digital Trainee is the best practice digital marketing course in Pune.
Gauri Sukhadeve
I got to know about India's first practical training institute digital trainee Pune by a youtube ad of Prashant sir. I find it interesting and go through the link to know more. After that, I enrolled myself in the offline course. Then Shubham sir our mentor taught us all about Digital marketing like social media marketing, SEO, SEM, SMM, google ads, analytics. Telling about mentors teaching I want to say that he delivered the best of his knowledge and always taught us in a practical way so that we can learn more. Now I can say that it was my good decision to go for a digital marketing course in Digital trainee and actually it is a practical digital marketing course in Pune and worth it for money.
Anand Mane
Great ambience, great teachers(chetashri mam) and staff and quality education. Digital Trainee is the best institute in India which is very good for our future and good study with good advice is also given here. best good adviser Kishore sir who is solving our problems. India's first practical digital marketing training institute. This is very helpful in making me learn about marketing in the digital world. This is also going to be helpful for me in future. And as well the certificate of this will be beneficial for me in future. Thanks to chetashri mam .
Arun Malanthara
Hi, I am Arun Malanthara I have joined a digital trainee 3 months ago and I'm very Satisfied with the Course. I was looking for the best digital marketing course in Pune, where I came to know about Digital trainees. Our mentor Mr. Shubham Maskar taught different topics like SEO, Social Media Marketing, Paid Ads, and other topics related to digital marketing. Each Student has given personal attention regarding any topic. Thank you Digital Trainee.
Sushant Phad
Hello friends myself Sushant. Well, I am very grateful for this idea of learning Digital Marketing course by Digital Trainee. Digital Trainee is the best practical-based digital marketing course in Pune. I'm very happy with the course under the training of Mr. Shubham Maskar sir. He made sure that everything should be practically applied and taught. One of the best decisions I have was to learn digital marketing from a digital trainee. It's a wonderful learning experience with the concept and practical knowledge. Our sir is very friendly and has focused on the individual to clear doubts for all the topics. Thank you so much Mr.Shubham sir and digital trainee for providing the best platform.
What Our Students Say About Our Digital Marketing Courses in Pune
Check All The Batches Timing & Duration
| Batch Time | Start Date | Duration | Branch | Batch Type |
| --- | --- | --- | --- | --- |
| 12:00 PM - 2:00 PM | 18th October | Weekdays (2 months 15 days) | Nal Stop, Pune | Online |
| 10:00 AM - 12:00 PM | 5th October | Weekdays (2 months 15 days) | Nal Stop, Pune | Online |
| 7:00 PM - 9:00 PM | 4th October | Weekdays (2 months 15 days) | Nal Stop, Pune | Online |
| 5:00 PM - 7:00 PM | 4th October | Weekdays (2 months 15 days) | Nal Stop, Pune | Classroom |
| 8:00 AM - 9:30 AM | 9th October | Weekdays (2 months 15 days) | Nal Stop, Pune | Classroom |
| 4:00 PM - 6:00 PM | 6th October | Weekdays (2 months 15 days) | Pimpri Chinchwad(PCMC) | Classroom |
| 3:00 PM - 5:00 PM | 9th October | Weekdays (2 months 15 days) | Viman Nagar, Pune | Classroom |
Attend Our FREE Digital Marketing Classes In Pune DEMO Lecture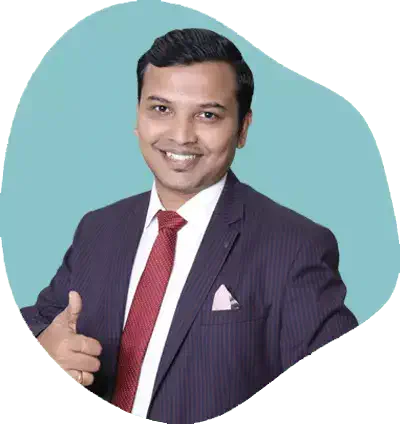 An alumnus of MIT, Mr. Prashant Kadukar is vastly experienced (11 years) in areas like Strategic Planning, Internet Marketing / Display Advertising, E-commerce Strategy, Search Engine / Social Media Marketing, Conversion Optimization, and Product Development. Strategizing, designing and implementation of Digital Marketing plans and campaigns is his forte. He happens to be a Google Ads & Bing Certified Professional. Not only has he worked with 100+ Domestic and International clients, but also advised various startups on aspects like strategy and growth.
Along with offering Digital Marketing services, Mr. Prashant has been conducting Digital Marketing Training programs as well. Numerous aspirants have benefited by training under him. He has played the role of a mentor, in shaping their careers. His Digital Marketing workshops have received a huge response, and many have taken to a career in Digital Marketing, post attending them.
Digital Trainee, which happens to be his brainchild, is a Digital Marketing training institute that is known to provide quality 100% practical oriented training to each aspirant.
At Digital Trainee, trainees gain hands-on experience by getting a chance to work on live industrial projects, under the guidance of industry experts. The interaction oriented approach adopted during training along with personal attention, facilitates in imbibing both personal and intellectual skills, to make you industry ready. It helps clear the concepts and doubts. A solid platform for a successful career ahead.